February 19th | 13.00-13.30
Stage Marquee
Recorded exclusively for FIO 2022, the writer and ornithologist Antonio Sandoval speaks with the acclaimed Canadian novelist and poet Margaret Atwood, winner of the 2008 Prince of Asturias Award for Literature and honorary doctorate from several universities in Canada, the United Kingdom and Spain, including Oxford, Cambridge and the Autonomous University of Madrid, about one of the great passions of her life: birds.
Margaret Atwood (Ottawa, 1939), considered one of the most outstanding contemporary writers, has received more than fifty awards throughout her career, with a special mention for the books 'The Blind Assassin' (2000) and 'The Testaments' (2019), both awarded with the highest recognition of literature in the English language (the Booker Prize).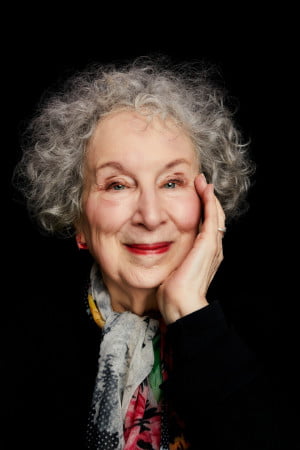 The jury for the 2008 Prince of Asturias Award for Letters highlighted Margaret Atwood's outstanding literary work, her wit and irony in the different genres she has explored, her defence of women's dignity and her denunciation of social injustices.
A passionate birder, environmentalist and human rights activist, she chaired for many years with her husband Graeme Gibson, who died in 2019, the Rare Bird Club of BirdLife International. She has supported numerous avifaunal studies and conservation projects, such as the exemplary Pelee Island Bird Observatory on Pelee Island (Canada).
Antonio Sandoval, author of books such as 'What are birds for?', 'The seabirds of Estaca de Bares' and 'Gone birding: Ornithological routes through Spain' (just out of print), collaborates with various media. As an ornithologist, his favourite group of birds are the seabirds. For years, he has been studying their migrations from the Cape of Estaca de Bares, in the north of Galicia.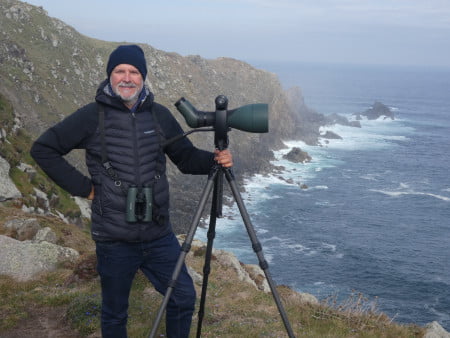 More information: