XVIII Nature Photography Competition 'Wild Birds', by FIO
FOTOFIO marquee
Convened by the General Directorate of Tourism as part of FIO, this event has attracted 692 photographers from 38 countries in the 2023 edition and has become one of the most prestigious in its sector in Spain. The fifty best images will be shown at the fair, a selection made up of the winners, the honorable mentions and the finalists.
More information: https://fioextremadura.es/concurso-fotografico-fio-2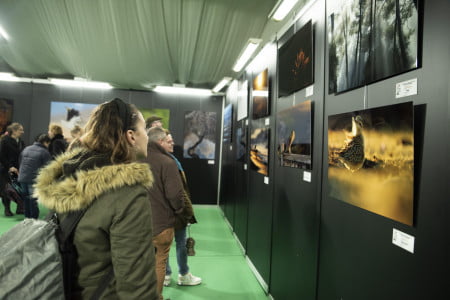 'Birding in the Celestial Viewpoints of Extremadura'
FOTOFIO marquee
This exhibition is a project within a larger and more transversal one called 'Extremadura, Buenas Noches', on experiential and innovative tourism, aligned with the UN Sustainable Development Goals and recognized as the most creative project in Spain in 2022. Each viewpoint Celeste is located in a specific environment of Extremadura, with different rainfall, temperatures, orography and, therefore, with different flora and fauna. FIO visitors will get to know the impressive ornithological variety of our region through the different viewpoints.
'European Wildlife Photographer of the Year' by GDT (Germany)
Stage marquee
The German Society of Nature Photographers (GDT) organizes one of the most important competitions in Europe. A selection of images from the 2022 edition will be shown at FIO, with spectacular photographs of fauna and flora from all over the world, including the winner: 'Hippo world', by Mike Korostelev.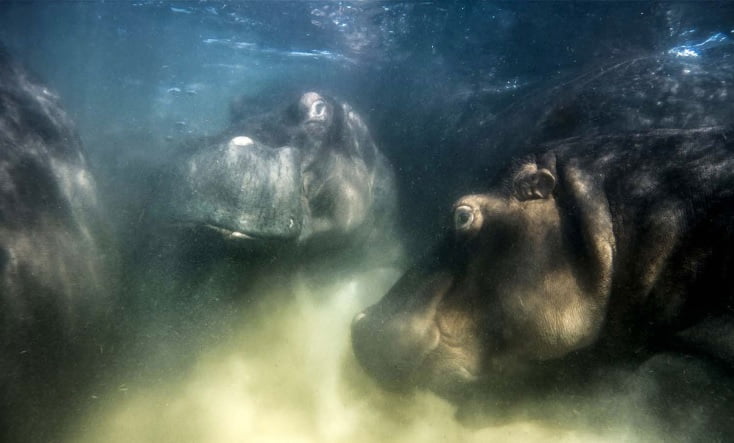 'Images served with Iberian sonnets' by Luis Alfonso Apausa
Stage marquee
31 images of nature, almost all taken in the Gredos Mountains and mostly of birds, and 31 classic sonnets presented by Luis Alfonso Apausa, manager of a hotel in Navarredonda de Gredos (Ávila) and a great fan of ornithology and poetry. Griffon vultures, red kites, bearded vultures and other animals in perfect harmony with rhymes and verses.