The 17th edition of FIO received a total of 16,145 visitors, according to estimates from the Monfragüe National Park, which analyzes the entries of people per vehicle. This calculation is between the figures for 2020 (16,900 visitors) and 2019 (15,600). Last year it was held in virtual format due to the pandemic.
Organized by the Extremadura Tourist Board, FIO had a wide participation of professionals and the general public in its return to attendance, in a program that included business meetings, presentations, guided tours and workshops for different ages.
It is the main fair in its sector in Spain for the number of visitors, exhibitors (more than 100) and activities.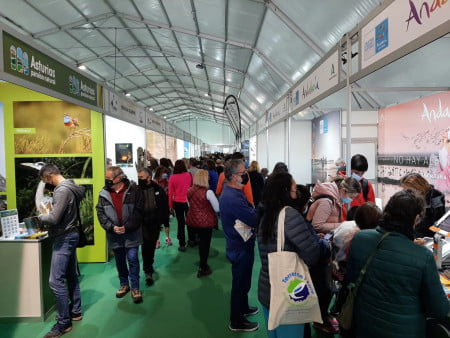 This year's edition has confirmed the recovery of nature tourism and birdwatching, in which Extremadura is considered a reference.
According to data from the National Park, Saturday, February 19, was the busiest day at FIO (7,109 people), followed by Sunday (5,518) and Friday (3,518).
1,308 people attended the conferences and colloquia in the Stage Marquee during the three days, in which national and international speakers participated, such as Eudald Carbonell (Atapuerca Foundation), the sound technician Carlos de Hita, the photographer Merce R. Romero and nature artists Killian Mullarney, Manuel Sosa and José Antonio Sencianes, among others.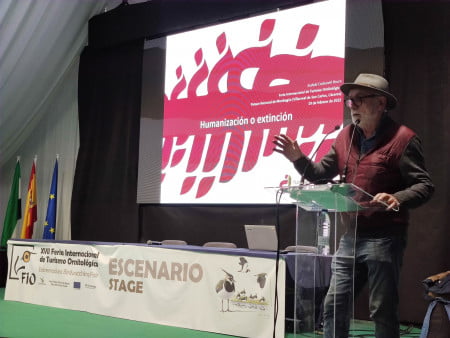 To this figure must be added the 2,432 people who attended the talks and specific presentations on photography, film and sound of nature in the FOTOFIO Marquee. In addition, the Villarreal de San Carlos church hosted specialized workshops and presentations that added another 175 participants.
Aimed at children and families, the fair scheduled more than 40 guided hiking, 4×4, minibus and electric bicycle routes through Monfragüe, in which 644 people signed up. The more than 80 children's activities were attended by 716 boys and girls.
This year, following the recommendations of the health authorities, FIO limited the capacity in all activities.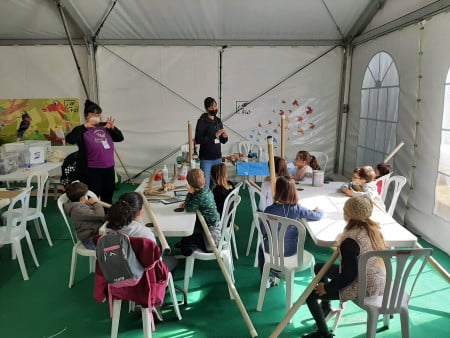 Finally, on the professional side, FIO B2B Business Meeting, held on Friday, February 18th, led to 650 meetings between nature tourism companies. There were 29 buyers from Spain, the United Kingdom, France, Germany, Portugal, The Netherlands and the United States and 69 sellers (companies from the Birding in Extremadura Club, travel agencies from the region and exhibitors).